Redefining
Personal Training

learn how we
& help today

take control of your health and fitness
At State of Fitness, we know there is more to your training than hitting personal best in the gym.
It's using the gym to help you hike a mountain, keep up with your kid's pain-free, get in the best shape of your life, or maybe becoming a professional athlete.
We understand that you want to be challenged in a safe and sustained way, and are sick of quick-fix programs that lead to injuries and yield no long-term results.
Stepping foot into the gym, training, and changing your habits can be confronting, this is why we prioritise customer care and experience over trying to attract the majority.
Our personal training and coaching programs are tailored to you, and your individual goals and lifestyle, regardless of where you're starting from. We offer all coaching services across multiple platforms, so we can reach, and keep our members accountable anywhere in the world.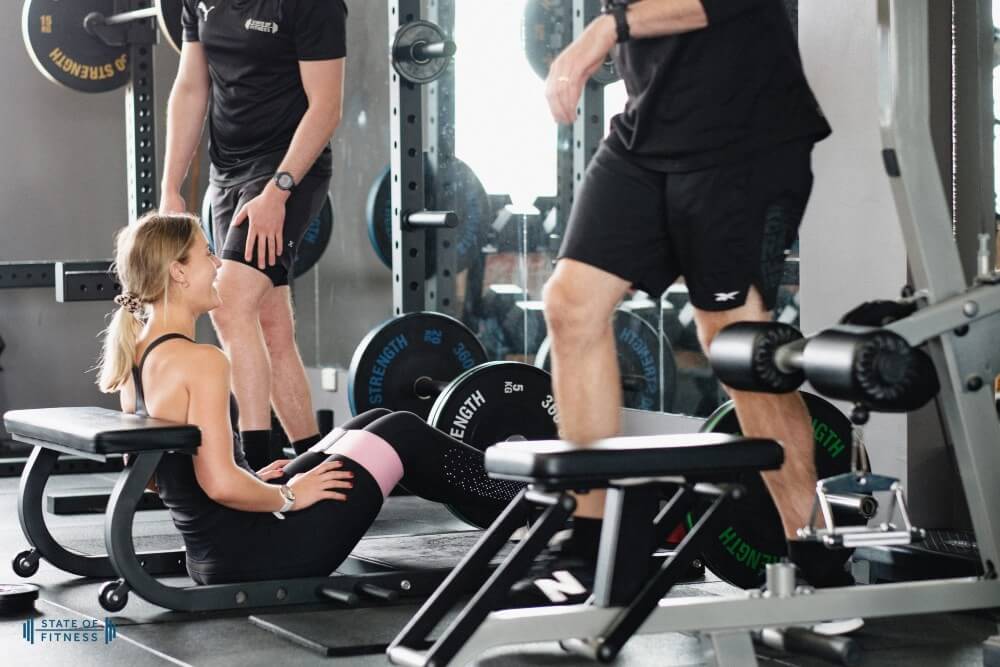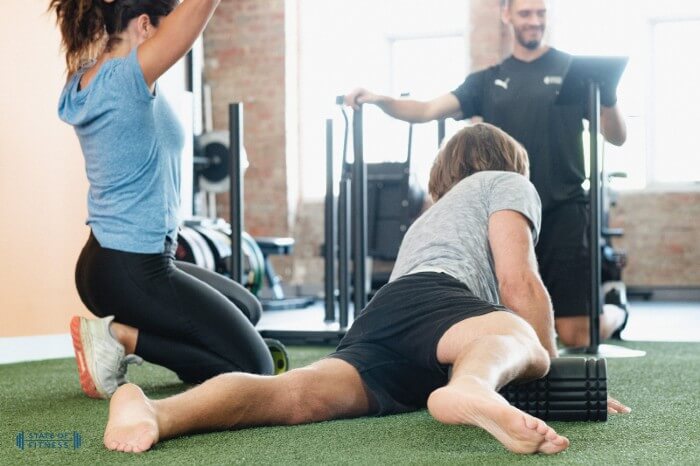 State of Fitness was born out of necessity to help the community take control of their health and fitness through sustained nutritional, training, lifestyle, and mindset habit change. 
We are here not to compete with others, but to collaborate and provide an innovative member experience while enabling each person with the support, knowledge, and confidence to make training a part of their lives. 
Our coaches are there to help with the experience, processes, and resources to do so. We generally care about the person in front of us and understand no two people are the same, so their approach and journey needs to be tailored and progressive. 
You are an aggregation of your daily conscious and subconscious habits, beliefs, and past experiences. In order to see a significant change in your health, body composition (lean muscle mass and body fat), pain, movement, or performance, then we need to address much more than just training.
This is why we approach our personal training services from a holistic manner, in and outside of the gym. We provide our members with the tools, support, and knowledge to make incremental training, nutrition, lifestyle, and mindset habit change.
More information on our coaching services can be seen on our coaching services page.
WHAT GETS MEASURED, GETS MANAGED
We help our members feel, move, and look better day-by-day, and in an industry that is dominated by anecdotal information and evidence, showing progress and results can become diluted. This is why we endeavor to provide our community with quantifiable data wherever possible. This is achieved through scientifically-backed body composition testing, strength progress reporting, macronutrient, and total calorie tracking. We can also track specific daily habits, steps, sleep, and pain scale for rehabilitation members with our integrated coaching platform to help provide you feedback along your journey. No matter what you want to achieve, we can ensure it gets measured and managed.
By using our noninvasive Evolt360 scanner, we can help provide each member with the information they need to track important health and body composition markers. The scan does not lie, and if you're not seeing progress then we are here to help provide you with the support and education you need to work towards your goals.
The Evolt360 scanner is available to members and non-members so follow the links below to find out more information, and to book in for a can.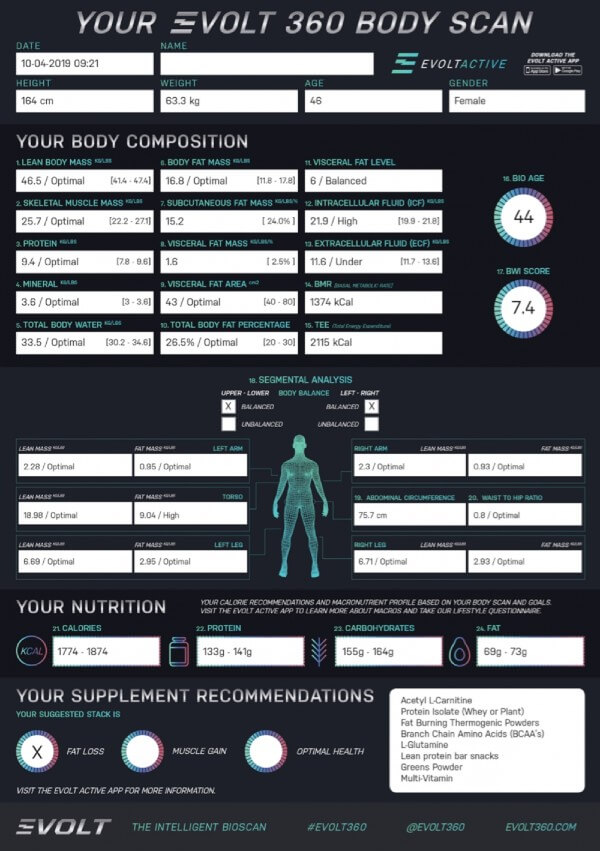 Strength is a key pillar to what we believe in at State of Fitness. It is something everyone can get better at, and it can have significant physical, psychological, and social benefits. This is why we put a huge effort into tracking our member's training through our coaching platform.
Each member receives a periodised and bespoke 4-6 week program based on their needs, goals, and body. After the program has been completed, your results are reviewed by your assigned coach and we send you a report based on 3-4 key metrics to show your progress.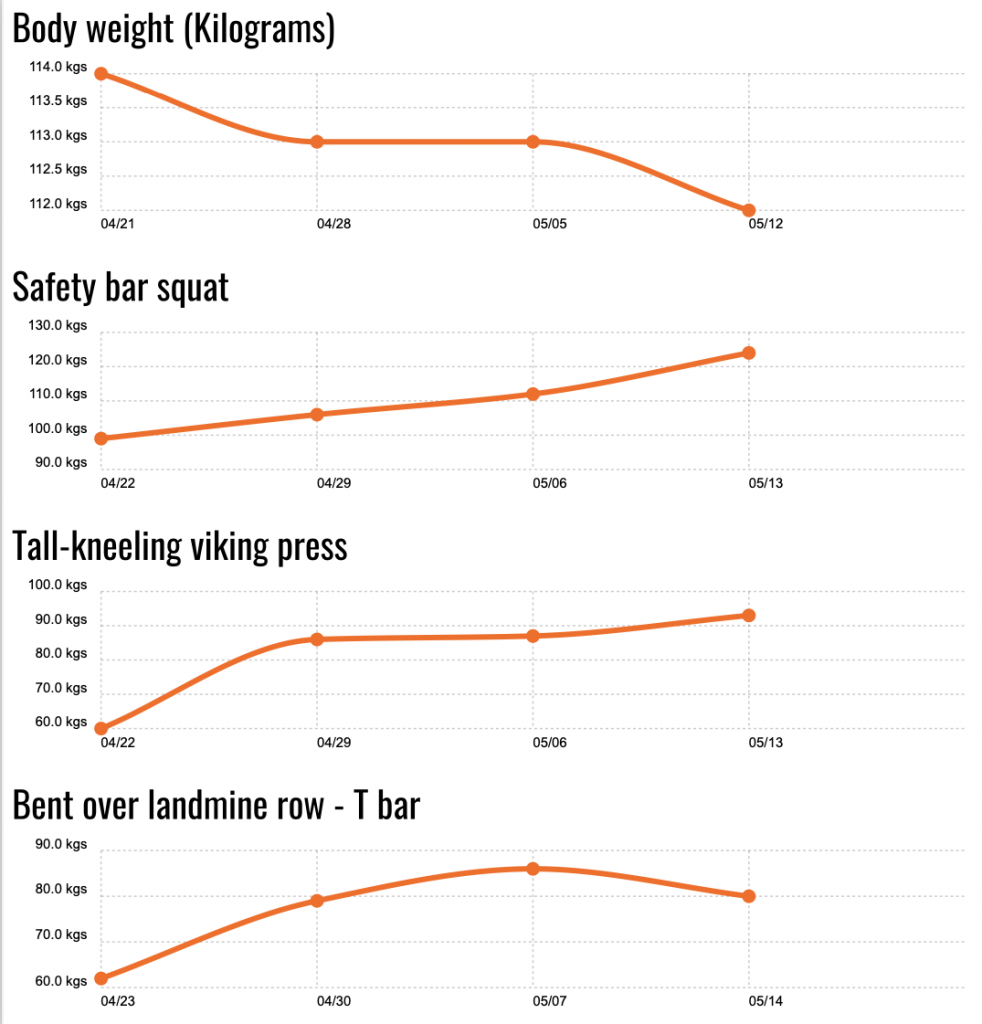 Through collaboration, community and education our personal trainers are here to help with a vast range of experience, driven by a result based outcome for our community. At our South Yarra facility, we offer private and semi-private personal training sessions with each member taken through an individualised program that is progressed in 4-week blocks. More information about our training options can be views in detail on our memberships tab.
Our coaches are not your typical personal trainers, with a combined experience of 34 years and 6 bachelor degrees between the 4 staff members. Beyond this, our systems and processes have been created – and constantly refined – to help nurture, support, and to give our members the tools to be successful. More information about or coaches can be found on the About tab.  
START YOUR TRAINING TODAY
With our flexible personal training memberships, you have the option of at home, online or at our premier Personal Training studio located at
level 2 of 349 Chapel street, South Yarra.
Address: Level 2 of 349 Chapel St, South Yarra VIC 3141