HELPING OUR MEMBERS
TO

LOOK

FEEL

MOVE

PERFORM

THEIR BEST
Finally achieve the long-term results you want in, and outside of the gym.


WELCOME TO STATE OF FITNESS
take control of your health and fitness
At State of Fitness, we do personal training differently with our university-qualified Sports Scientists taking pride in our craft, and making a real impact on our community's lives in, and outside of the gym. 
Do you feel like you're underachieving? This is something we hear a lot.
You have a recurring niggle or issue that's stopping you from doing what you love. Your time is precious, and you're unhappy with your results and the support you've received so far. Any results you have achieved from intense circuit classes and challenges haven't been maintained, and you need accountability and a structured plan specific to you to get you from where you are now, to where you would like to go.
This is a story we've heard from countless members, and where we come in with a solution to your body, health, and fitness ambitions. We understand that you want to be challenged in a safe and sustained way that is progressive and tailored to you as an individual, no matter where you are starting from. If you can't make it into our South Yarra gym then this is no problem, as our services are offered across multiple platforms to keep our community engaged.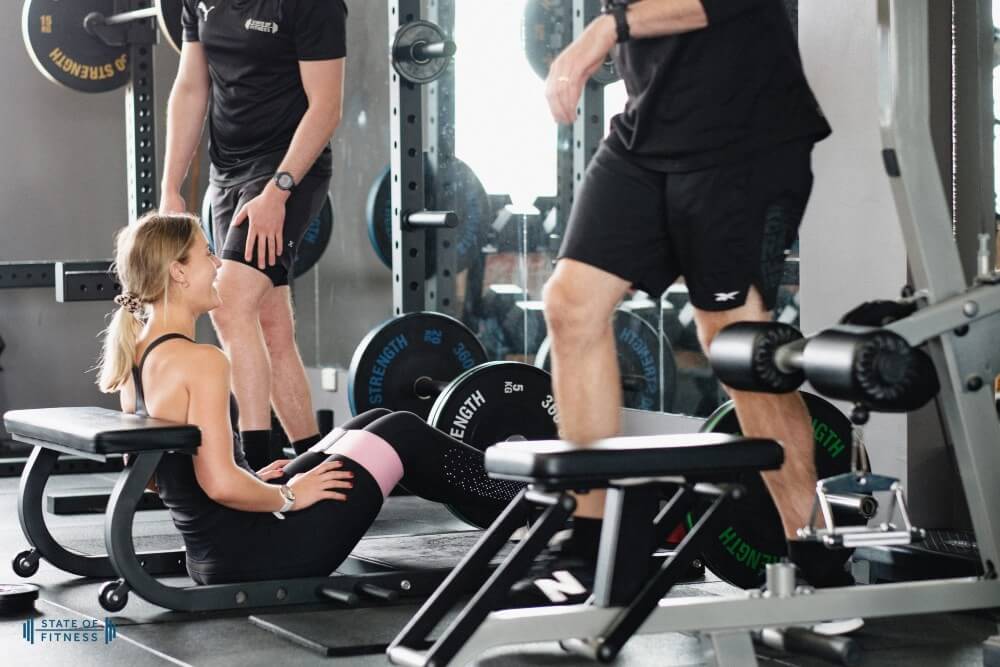 All of our training options run for 60-minute sessions with a fully customised program from warm-up to your last set, but we do much more than training our members in the gym. All of our services come with unrivalled support to keep you accountable and focused outside of the gym while tracking your measurable results.
We are extremely passionate about helping our members finally achieve what they have their hearts set on, so no matter what you want, we are here to help. If you want to learn more about how we can help you, then fill in your information via "contact us" and book a free 15-minute phone consultation with no strings attached. Below are our three most popular training options, and more can be viewed here. 
Hybrid personal training is our most sort after-service at SOF, with each member following their own individualised program (progressed every 4-6 weeks) in a small group setting training alongside 2 other members. That's right, this is not a basic group circuit class where everyone does the same thing.

There's no "typical" SOF client, so on any day, you could be training next to a weekend warrior, CEO, professional athlete or a retired doctor. However there is an overarching theme between members, and that's their need for improvement. Our members realise that progress in the gym often equates to more success at work, at home, and in other aspects of everyday life.
Our 1-on-1 and 2-on-1 Personal Training service are for those who need additional focus outside of out hybrid option. Do you need specific help with an issue/roadblock you're facing? Do you have flexibility in your schedule to train in-the-gym or online during 9-5? Then these sessions could be ideal for you.
Can't make it into our South Yarra gym? Then we have you covered with our online coaching program. It all starts with a Zoom consultation, then one of our coaches will create your tailored training program, schedule daily lifestyle tasks for you to work on, plus create you a nutritional plan to help maximise your results. We'll also check on your progress weekly and reach out to keep you accountable and we're accessible Monday-Sunday to answer any of your questions.
WHAT TO EXPECT IN THE GYM WITH STATE OF FITNESS
Our 60-minute training program will typically consist of:
- 10 minute warm-up to ensure you're in a good position to train
- 40 minutes of superset based compound strength training
- 10 minutes of interval training to get your heartrate up


We are proud of the

environment

we have

fostered

at SOF with the support you need to be successful outside of the gym. Are you in?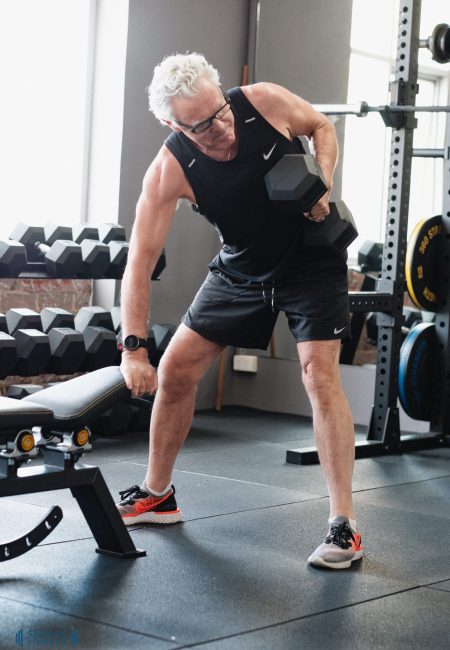 WE NOT A GENERIC BRAND TRYING TO APPEAL TO THE MASSES
ARE WE THE RIGHT FIT FOR EACH OTHER?
We don't exist to appeal to everyone, or to "be the best".

But, we may be the best fit for you.

Watch our 50-second video to find out if we're a good fit.

Would you like to know what we specialise in, to make sure our expertises aline with your goals? Then press the button below.
WHAT OUR MEMBERS ARE SAYING
Our personal trainers are not cut from a typical cloth, with a combined experience of 34 years and 6 bachelor degrees between the 4 staff members. Beyond this, our systems and processes have been created – and constantly refined – to help nurture, support, and to give our members the tools to be successful. More information about or coaches can be found on the About tab.  
You are an aggregation of your daily conscious and subconscious habits, beliefs, and past experiences. In order to see a significant change in your health, body composition (lean muscle mass and body fat), pain, movement, or performance, then we need to address much more than just training.
This is why we approach our personal training services from a holistic manner, in and outside of the gym. We provide our members with the tools, support, and knowledge to make incremental training, nutrition, lifestyle, and mindset habit change.
More information on our coaching services can be seen HERE.
START YOUR TRAINING TODAY
With our flexible personal training memberships, you have the option of at home, online or at our premier Personal Training studio located at
level 2 of 349 Chapel street, South Yarra.